अपने एयरटेल DTH से सम्बंधित कोई भी समस्या के लिए आज इस आर्टिकल में सभी प्रॉब्लम्स के लिए Airtel DTH Customer Care Number दिए है। नंबर के साथ साथ ईमेल आईडी और कुछ सामान्य से प्रश्नो के जबाब भी दिए गए है।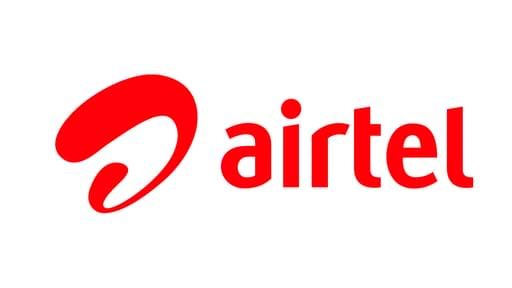 To know Account Details
Give a Missed Call On 81300-81300
E-mail ID – [email protected]
| State Name | Number |
| --- | --- |
| Andhra Pradesh | 040 44448080 |
| Assam | 8133848080 |
| Bihar & Jharkhand | 9955148080 |
| Delhi | 011 44448080 |
| Gujarat | 079 44448080 |
| Haryana | 0124 4448080 |
| Himachal Pradesh | 8628048080 |
| Jammu & Kashmir | 9596748080 |
| Karnataka | 080 44448080 |
| Kerala | 0484 4448080 |
| Madhya Pradesh & Chhattisgarh | 0755 4448080 |
| Maharashtra | 020 44448080 |
| Mumbai | 022 44448080 |
| Noth East | 8132948080 |
| Orissa | 7077448080 |
| Punjab | 1724448080 |
| Rajasthan | 0141 4448080 |
| Tamil Nadu | 044 44448080 |
| Uttar Pradesh | 0522 4448080 |
| WB | 033 44448080 |
| | |
Airtel DTH Error Code
Error Code

Error on TV Screen

Reason

Solution

B001
NO SIGNAL (Error: B001)
Heavy Cloudy Conditions or Rainfall
Dish alignment problem
Faulty Cable or Connectors
Loose cable connection from
Set Top Box
Some obstacle in front of the Dish
1. Check Weather condition (Problem would be temporary if there is a windstorm, rain or thunderstorm).
2. Please check and remove any obstruction around the dish.
3. Check all cable connections.
4. Restart the Set Top Box by switching power Off and then On.
5. If unable to view Channel 099 (Default Channel) & 121 (Recharge Info), please call the call center.
Error Code:2
Please check, viewing card is not inserted properly in Set top box (Error Code:4)
If the viewing card is not inserted properly or not being detected
Gently pull out the viewing card, wipe it with a dry cloth and reinsert with the gold chip facing down and arrow towards the box. If issue still persists, please call the call center.
Error Code:4
This channel is not subscribed by you (Error: 4)
Your current subscription does not include this channel
Add a top-up or upgrade your package. To add a top-up, simply SMS Add
<Top-up Name> to 54325 from your registered mobile. To upgrade your package please call customer care.
Error Code:6
Account is suspended due to low balance (Error Code: 6)
When the Account balance turns negative.
Please recharge your Account immediately to resume services & keep the Set Top Box ON for at least 20 minutes after recharge.
24 *7 Airtel DTH Customer Care Number in 12 languages
North Hub: 0124 4448080
East Hub: 033 44448080
West Hub: 020 44448080
South Hub: 080 44448080
Email
Frequently Asked Questions on Airtel DTH Customer Care Number
1. No picture, No Sound and no front panel display
Possible Cause – Set-Top box is not plugged into the mains or is not switched on.
Action – Check mains connections. Press to ON/OFF button on the front of the STB.
2. No Picture, No Sound but the front panel shows the display.
Possible Cause – The receiver is on Standby.
Action – Press on the power button on the Remote control to bring the Set-Top box out of standby.
3. No Picture, No Sound but the indication on the front panel of the Set-Top box is correct.
Possible Cause –
1. You are watching TV through your
cable operator, Aerial connection or VCD,
DVD player.
2. The AV connection are wrong.
3. The connections are right, but the TV is not connected up to external AV source
[AV1, AV2 or DVD]
4. The cable connections are may be faulty [damaged, broken] or missing
Action –
1. Press the AV button on your remote.
2. Check the AV connection in the STB.
3. Check the TV's AV connection.
4. Check all your connection and consult or call us.
4. Irregular or bad reception
Possible Cause –
Problem with cable connections.
[damaged, broken connection or wires]
Action –
1. Check all the connections and cables.
2. Contact customer service.
5. A blank screen comes when you choose some services.
Possible Cause –
You are watching a encrypted service
or program
Action –
1. Choose another service or program
2. Contact customer service.
6. The remote works with the TV & not with my STB.
Possible Cause –
1. You need to reset your remote control.
Action –
1. Press STB on your remote control to control your STB
2. Refer this guide to program your remote
7. The remote control does not operate.
Possible Cause –
1. Your STB may be off.
2. There are no batteries or the batteries may have become flat.
Action –
Make sure you point your remote directly towards your STB and nothing is between the two. The remote command light on your STB and on your remote control should flash each time you press a remote key. If neither light flashes, check batteries in you remote and if your STB is plugged to mains.
Source: airtel
इस आर्टिकल में सभी Airtel DTH Customer Care Number दिए गए है। जो की सभी states के अनुसार भी है और टोल फ्री नंबर भी। एयरटेल कस्टमर केयर में सभी नंबर एक जगह दिए गए है। जहाँ आप बात करके अपनी सभी समस्याओ का समाधान पा सकते है।